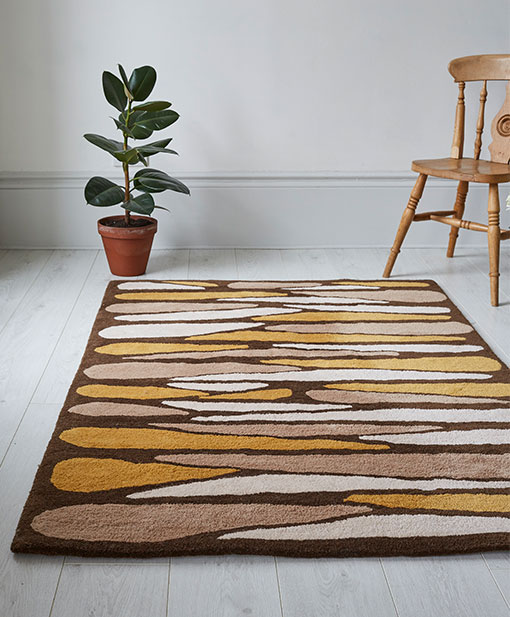 terms and conditions
general
By accessing www.studio-element.co.uk (the "Site") and/or ordering goods from www.studio-element.co.uk (the "Goods"), you agree to be bound by the terms and conditions.
site content and disclaimers
We have used reasonable care and skill in compiling the content of our website but make no warranty as to the accuracy of any material on the website and cannot accept liability for any particular material on the website or the result of any use of or reliance placed upon information contained within this website. Every care is taken in the digital reproduction of all images used within the site. Due to constraints in digital reproduction, differences in web browsers and monitor displays, colour reproduction of products may not match the actual supplied product. We will not be liable for any consequential loss or damage arising should you rely on the accuracy of the digitally reproduced images contained within this site. All rug sizes are subject to manufacturer tolerances, therefore the rug sizes given on the site should be used for guidance only. Every effort is made to ensure the complete accuracy of our site, however some details contained on the site may change from time to time and it is possible that errors will occur. We will use our best endeavours to rectify any errors, as swiftly as possible but we cannot be responsible for any losses incurred.
payment
All fees for the Goods are due up front. We accept bank transfer payments from UK-based customers, as well as credit or debit card payments. We use PayPal for all credit card and debit card payments. The order shall only be deemed accepted and fulfilled when we have received and processed your valid credit or debit card payment details and we have received confirmation, via electronic or other means, that your card issuer has authorised payment for your on-line order. When we have processed and accepted your order we will confirm by way of electronic mail to the email address you have given us during the registration procedure and on ordering.
delivery
Made-to-order rugs will be dispatched to you within 7-9 weeks of receiving your order, for orders being delivered to the UK. International orders may take up to an additional 2 weeks to be delivered. You will be notified of the shipping rates chargeable at the time that you place your order. Whilst we make every effort to dispatch the products on time, we do not accept liability for any failure to deliver on the stated date or at the stated time. We will not be held liable for any financial or consequential loss arising from us not being able to complete your order. If you are unable, for whatever reason, to take delivery of your goods and the goods are returned to us by the carrier, we reserve the right to charge you for any subsequent deliveries, should such extra costs be incurred by ourselves for re-delivery or return.
If we, or our nominated carrier, accidentally damage goods in the course of delivery then our liability for that damage is limited to the replacement of the goods or the value thereof.
We will not be liable for any consequential loss or damage arising out of the late or non-delivery of goods, and time and date of delivery is not of the essence of this agreement.
international delivery
We are able to deliver our rugs internationally for an additional fee. International shipping costs vary depending on your order and delivery destination - please email us for a quote before placing an order. All deliveries to destinations outside the UK may be subject to import duties and taxes. You are responsible for paying any applicable duties/charges for customs clearance.
your right to cancel
When we have processed and accepted your order we will confirm by way of electronic mail to the email address you have given us on ordering. We will then place your order with the manufacturer. You will not be able to cancel your purchase once your order has been placed with the manufacturer. Refund Policy: All of our products are made to order and are thus non-refundable products, except in the case that damaged or faulty goods are delivered to you (see 'Warranties'). This does not affect your Statutory Rights.
warranties
If you receive damaged products, note that fact on the delivery note, even before you open the packaging to examine the contents. If you are unable to open a damaged package in the presence of the carrier, make sure that you sign for it as 'damaged package - products not yet inspected', or something similar, so as to warn the carrier that a claim may be forthcoming.
To cover the circumstances, please contact us by email or telephone with as much detail of the damage or loss as you can provide as soon after delivery as possible, so that the Company can arrange for the dispatch of replacement products and follow up the difficulty with the carriers. Please do not return damaged products to the company unless or until requested to do so as this may incur additional costs unnecessarily.
We will happily arrange an exchange, credit or refund of the full purchase price paid for the products, once we have examined them, but the cost of the delivery cannot be refunded. Please note that the refunds will normally be made using the same method as the original payment i.e. a credit or debit card.