September is traditionally a month of new beginnings, and even though this year has been strange, exciting things have been happening at this busy time of year. Read on for a round-up of all the latest news from Studio Element.



I have recently teamed up with Patternbank, a revolutionary global online marketplace for textile design, to offer a select collection of my pattern designs for sale on their website.
Click here to see my Patternbank page. I am adding new designs every week so keep your eyes peeled!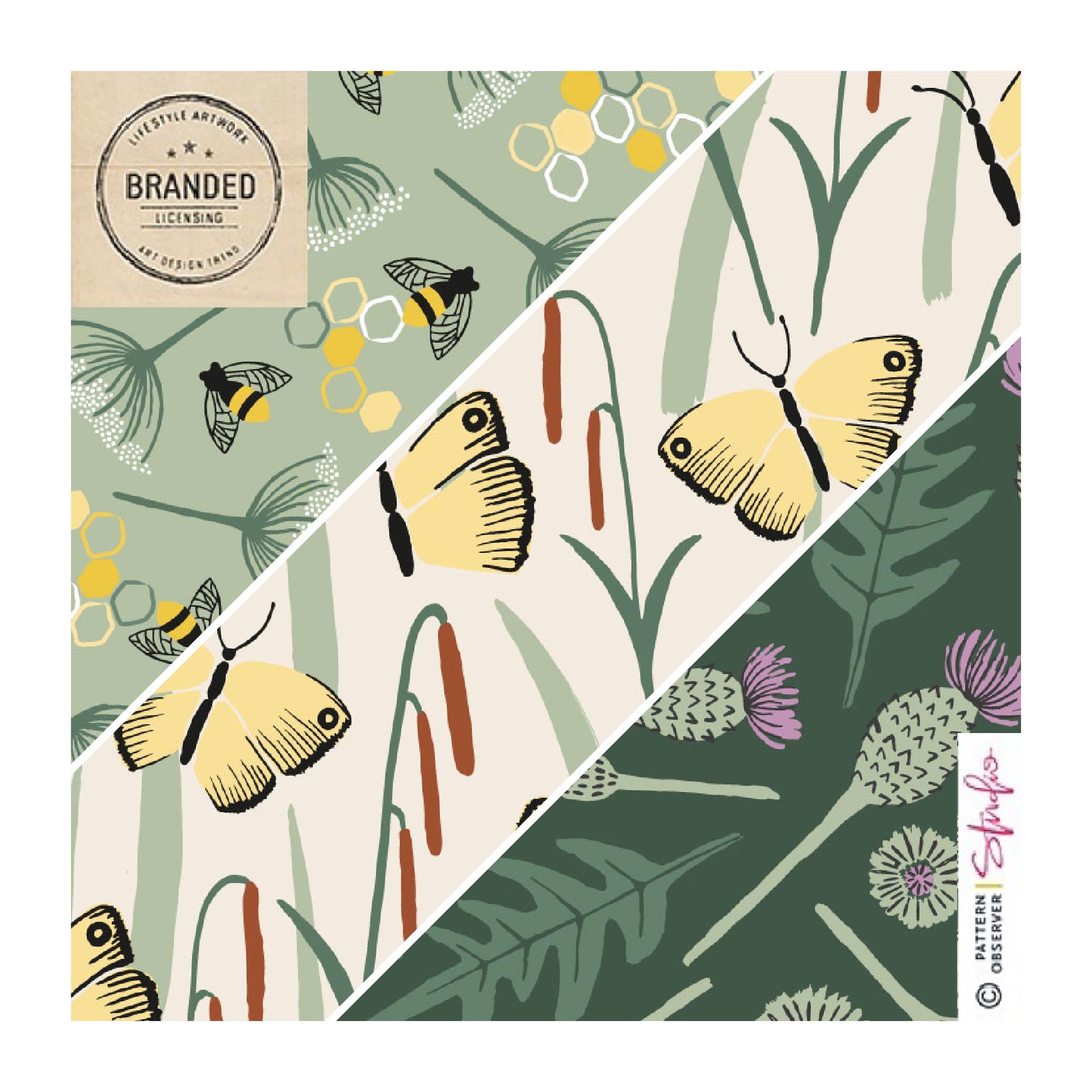 My 'Summer Meadow' collection featuring playful bees, butterflies and wildflowers was chosen by Pattern Observer to be shown at the (now virtual) Surface Design & Print show Blueprint, from September 22-24, 2020. Visit their website to see more of the great art on show, which I am very pleased to be a part of.


I have been hard at work developing new designs in a range of styles over the past several months in lockdown, and am pleased to report that some of my my recent work has been featured on the renowned surface design blog Print + Pattern. Click here to read the feature.