It may look like it has been a bit quiet over here, but I have been hard at work!


You may have noticed a slight re-brand several weeks back. Yes, I have now evolved to 'Studio Element' rather than 'Interiors by Element.' I have been told time and time again that my bright, bold patterns are suitable for a wide variety of applications, so I thought, why keep limiting myself to interiors? This new angle also sees me spending more time on developing my design style and creating new patterns for sale on commission, and less on the nitty-gritty of product development, manufacture and delivery.


As much as I love my modern rug designs (and they are still available to order), I had started to find working on just rugs a bit limiting creatively. Since my 100 Day project last year, I have continued developing lots of new pattern designs and experimenting with many different styles, media and approaches, a lot of which I have documented on my Instagram account. The ongoing COVID situation, while obviously being difficult for many other reasons, has at least given me more time to spend on creating new work over the past little while. Unusual natural objects and processes continue to be one of the main inspirations for my patterns, but I have also evolved my style to include more geometric patterns as well as more recognisable floral/leafy shapes. A bold, graphic retro-inspired look and feel continues to be a common theme across all my designs.


I am now working on developing more polished pattern collections which I will be sharing with you here on the blog at regular intervals, starting with….


collection of the month: sketch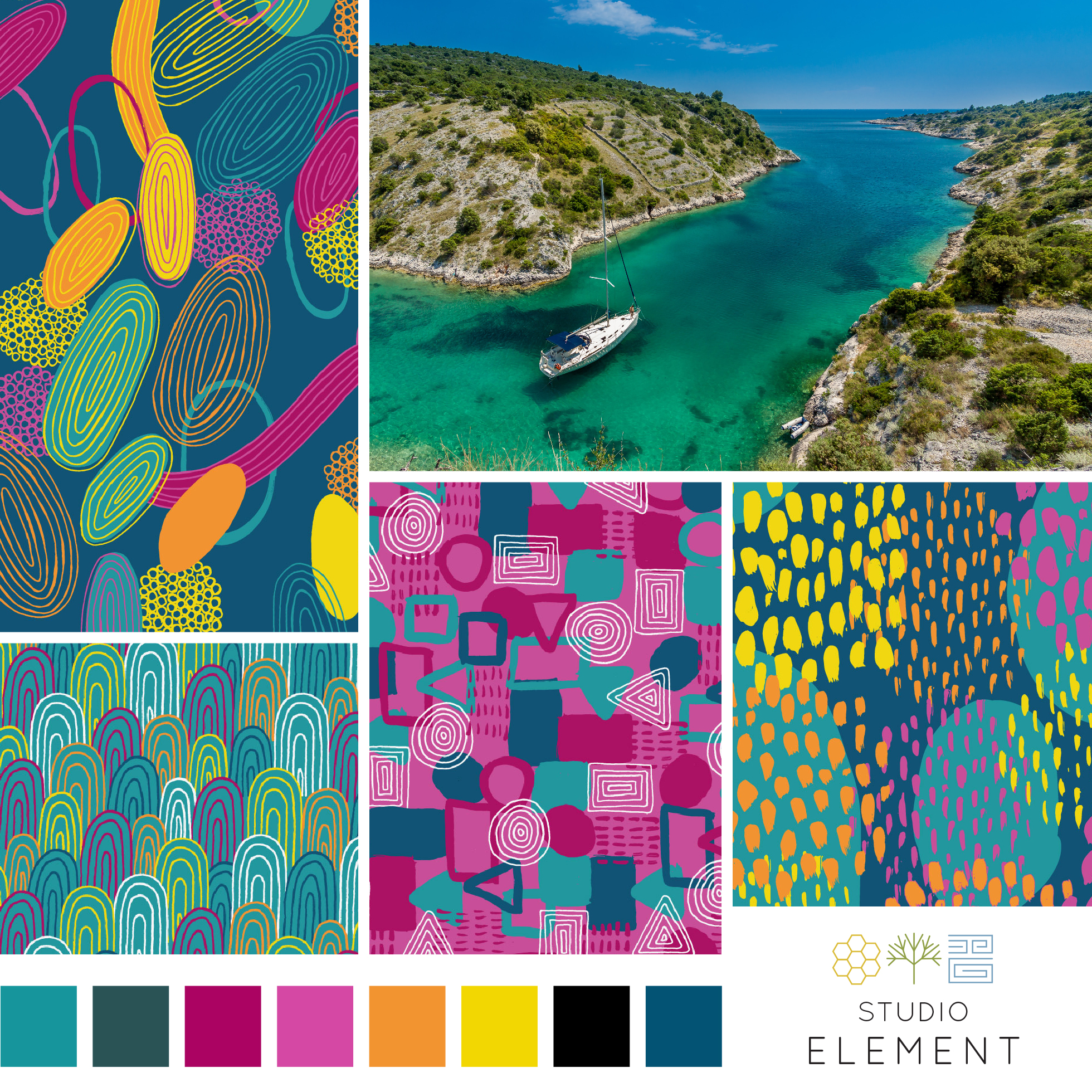 With international travel only just starting to open up and still looking a little bit questionable I doubt I'll get a beach break anytime soon, but one can still dream! This collection comprises of hot sunshine hues and bold, playful designs that incorporate doodles and mark-making. I think these would look perfect on a bold maxi dress or bikini - what do you think?


If you are interested in purchasing any prints or would like to commission something in a similar style, please contact me at hello@studio-element.co.uk