One of the things I heard from several of you at the London Design Fair last month was that you struggle to find stylish, original round rug designs, and when I think about it, I can't think of many people that make nice round rugs either! I've heard you loud and clear, and have decided to launch three additional new round rug designs online this month, ahead of my usual launch schedule.

Rather than creating a new collection for the new round rug designs, I have decided to revisit some of my past sources of inspiration and add to my current collections instead. It is always fascinating to re-visit old designs and inspirations with fresh eyes - it really makes you notice and appreciate how much you have grown as a designer.

Read on to discover the three new round rug designs and the inspirations behind them.


burst - statement floral round rug
A new addition to the Floral Explosion rug collection, the Burst round rug was inspired by a type of Dahlia called the 'Cactus Dahlia.' I just love the unusual, spiky petals of this flower and knew it would make a fabulous statement rug as soon as I photographed it - which is exactly what this design is, not for the faint-hearted! I also have another Dahlia-inspired rug design which you can see here - that one was inspired by a type of Dahlia called the 'Pompom and Ball Dahlia' (what a name!).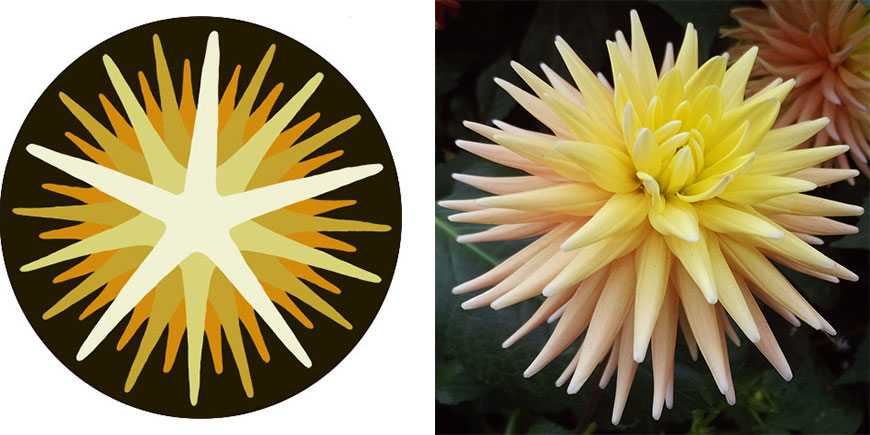 urchin - ocean-inspired intricate dot pattern round rug
I have long had a fascination with all sea creatures great and small, and sea urchins are no exception - I just love the intricate dot pattern you can see on their shells when the spines have fallen off. Once I realized a sea urchin shell design would make a great round rug, well, frankly I couldn't believe I hadn't thought of it before! Sea urchin shells come in a variety of colours - purples, browns, whites, blues - and the Urchin round rug is no exception. With five standard colourways and the possibility of countless other bespoke designs, there is a colour for you for you whether you want a statement rug or a neutral backdrop to your decor.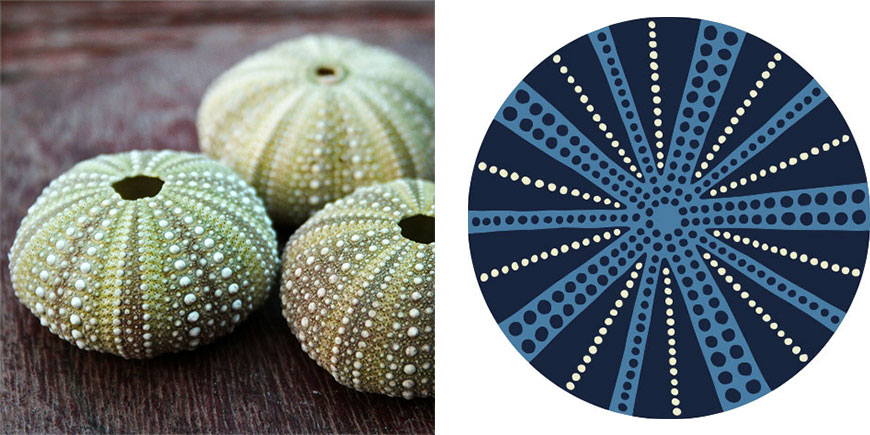 geode - bullseye pattern geometric round rug
A modified version of an old wallpaper design, the new Geode round rug is inspired by the striking concentric circles of a geode - which is a hollow space inside a rock that contains mineral crystals in a dazzling array of colours. The variety of colours and patterns observed in geodes is mind-boggling at times. I came across some great examples at the Natural History Museum in London that I photographed some time ago, which led to the creation of this rug. The striking bullseye pattern with an irregular, organic twist makes for a very versatile round rug that looks great in both large and small sizes.


You can see all of the colourways of the designs above as well as more round of my round rug designs here