We are now a few weeks into 2021, and while it seems largely the same as 2020 so far, the good news is that we can still create and share inspiring new design work while we sit at home and wait for this crisis to pass.


I'm excited to use some of my extra free time during our ongoing (seemingly never-ending?) lockdowns to keep developing new work, and have been experimenting with some new approaches and products, while some are still in my head… watch this space!


Read on for a peek at some pattern collections I've been working on over the past few months…


vegetable patch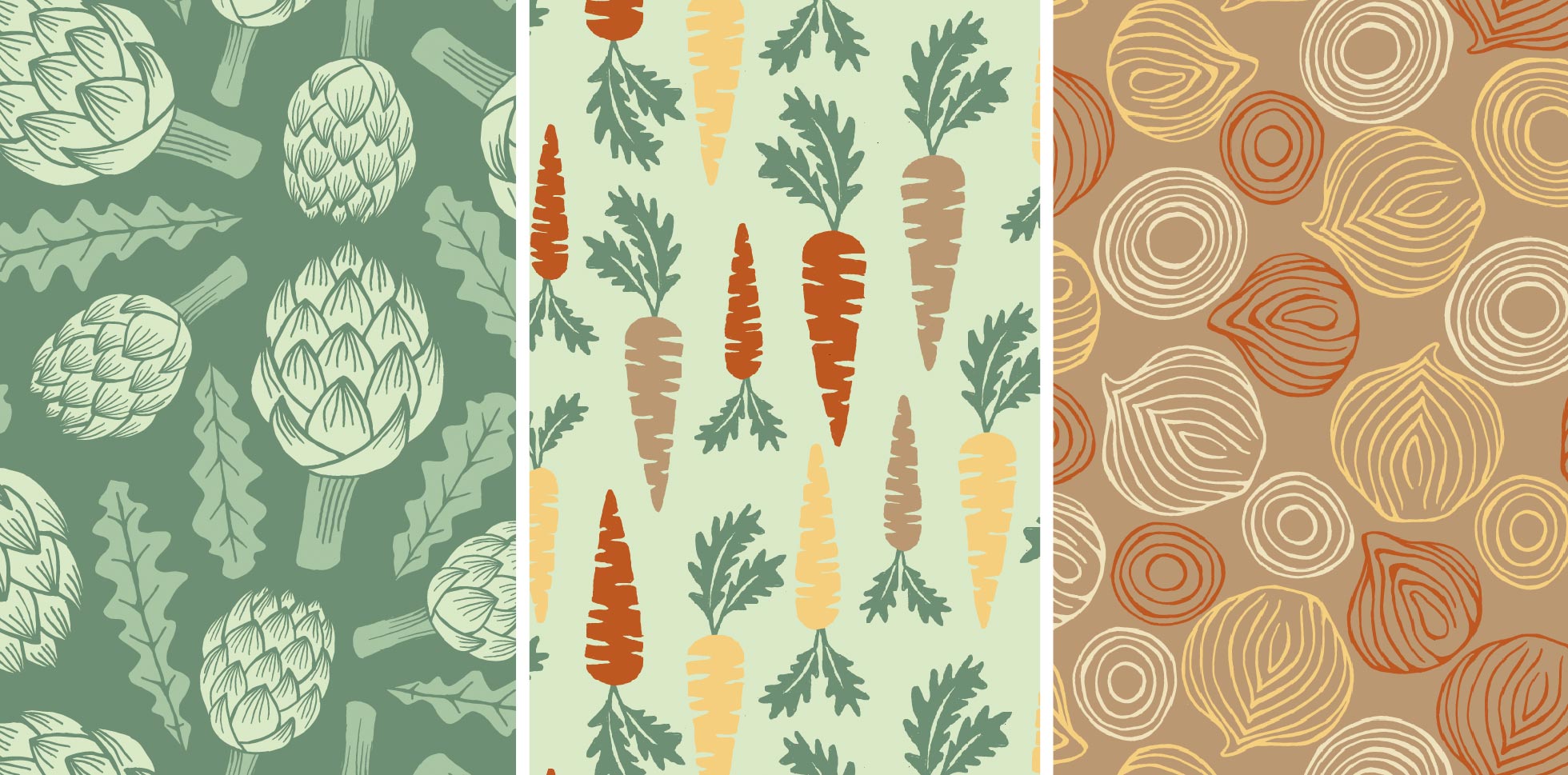 Lots of people started growing vegetables in their gardens last year while staying at home. This eco-friendly trend will likely stay with us for some time, and it inspired me to create this fun, novelty pattern collection comprised of simplified, graphic vegetable shapes. 


textured foliage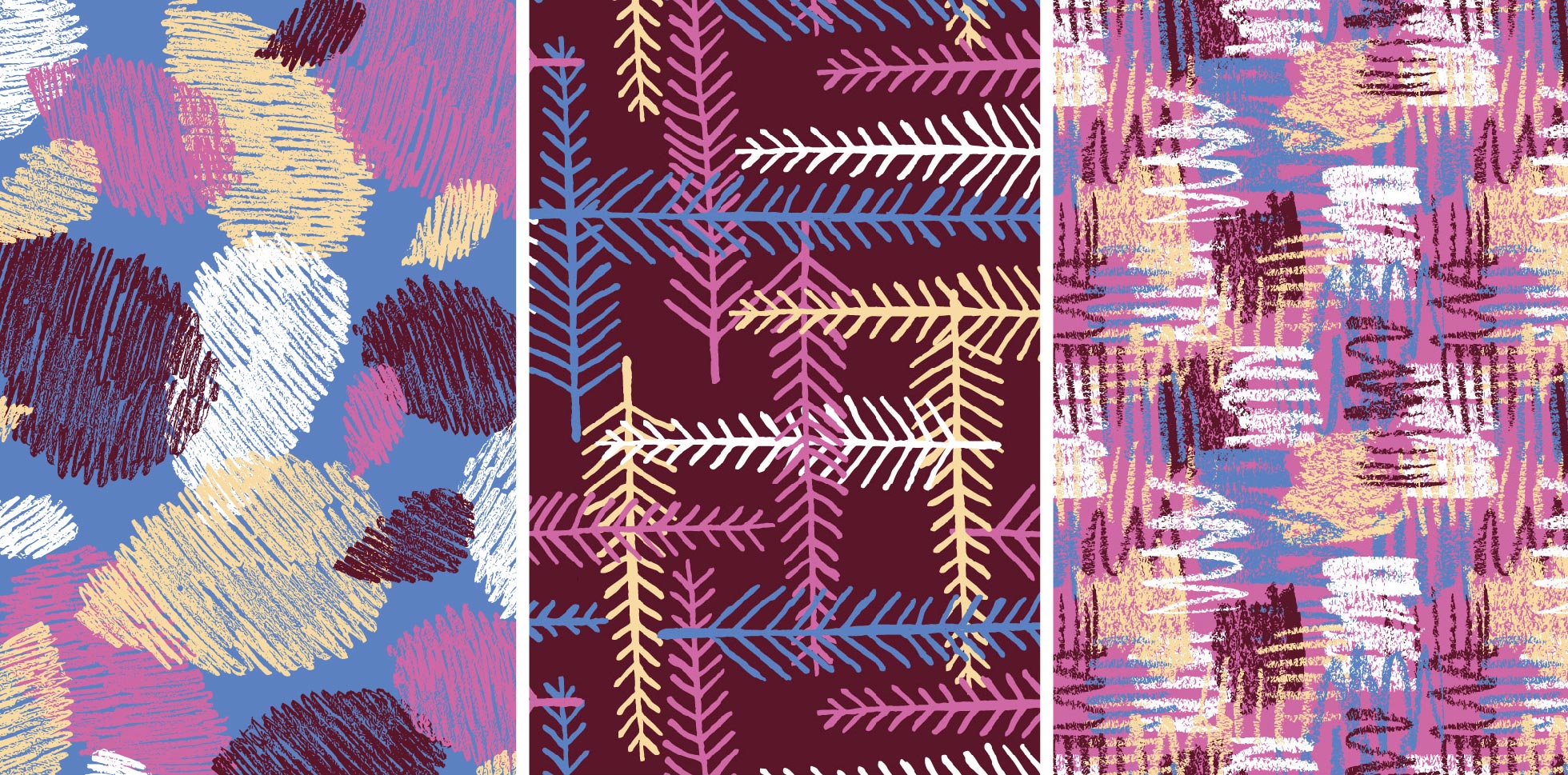 Originally inspired by Autumn leaves gathering on pavements, this lively, textured collection with a sunny colour palette would also be a great fit for summer dresses or activewear. 


conifer garden


Pinecones are one of those ubiquitous yet intriguing natural objects that come in so many different shapes and sizes, and one of my long-standing sources of inspiration. This collection presents a graphic, abstracted take on the humble pinecone.

Click here for more information on purchasing or commissioning pattern designs, or contact me at hello@studio-element.co.uk