about studio element
Striking patterns and products inspired by nature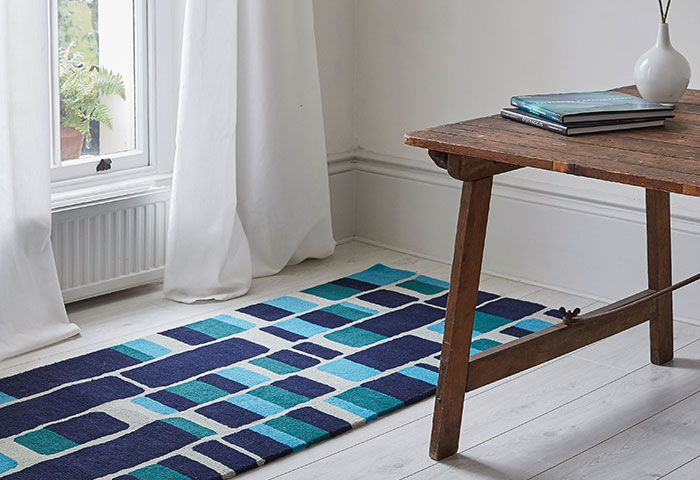 transforming products and spaces
Studio Element was founded out of a desire to create bold, intriguing pattern designs that offer a unique perspective on the world around us. Many of my designs are inspired by nature. I believe that living a life connected to nature makes us happier, and I am forever searching for novel and intriguing natural objects and processes to translate into beautiful designs.I don't believe in stating the obvious or playing it safe – my patterns and products are designed to be bold, striking and individualistic.
I have a background in creating statement rug designs, and also offer pattern designs for sale or commission for a range of other product categories.
-Belma Kapetanovic, founder, Studio Element
about me
I grew up between Bosnia, Kuwait and Canada, and am now based in the centre of the design world in London. I originally trained as a graphic designer in Toronto, Canada and soon realised that the graphic sensibility of my work translated really well to textiles, which prompted me to pursue an MA in Textile Design at the Chelsea College of Art and Design in London. I currently split my time between my graphic and textile design work. When I am not designing I can be found living the outdoor lifestyle through trail running, hiking, diving or anything in between. Follow me on Instagram or Twitter for design inspiration and my latest adventures.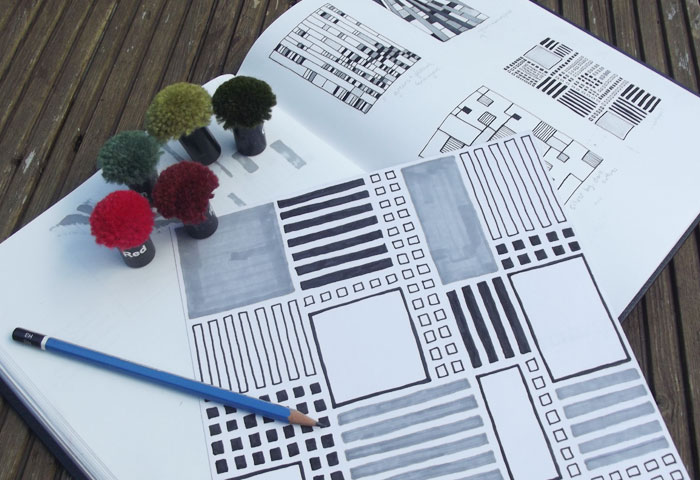 the design process
My design process begins with observation and photography, and I always carry a camera to record any beautiful or unusual natural objects I come across. Working from these photographs, I sketch all my designs by hand first as stylised black and white motifs. I then either scan these drawings to finalise the colourways and repeat structures digitally, or create final designs on the computer using my trusty Wacom tablet. All the designs on this website are 100% my own original work.
quality & service
I love working with my clients directly to create a product or print collection to fit their individual requirements, and seeing the products I have created being used and enjoyed by people is the best part of running my business. My rugs are manufactured by a trusted supplier whom I have been working with for many years, which allows me to focus on what I do best – designing innovative new products.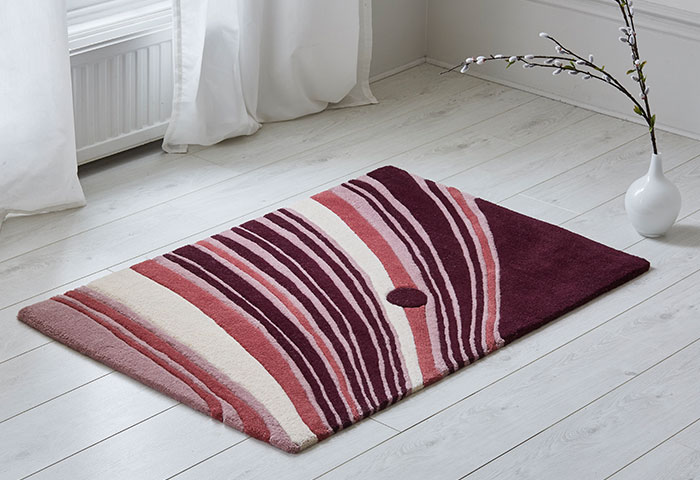 what my customers say...
"Belma is a lovely lady, clever and creative. She takes great pride in her product and service. She responds quickly to enquiries and keeps in contact as the project moves forward. I can highly recommend Belma's work and the quality of the rugs she produces is superb. Belma is happy to quote for bespoke sizes and different colourways which is great for me as an interior designer - it means I can work with Belma on a number of projects."
-Yasmin Chopin, Yasmin Chopin Interior Design, Cambridgeshire, UK
"The rugs arrived yesterday, we unpacked them today, and oh yes they are at least as lovely as I imagined! Super professional transaction with you, exceptionally packed product, and lightening fast shipping from your supplier. I could not be more pleased."
- Russell, San Francisco, USA
"I was looking to buy a rug for my new house, as I wanted to completely redo the colour scheme. I immediately fell in love with the bright colours and graphic designs. I also liked the fact the rugs are wool, as a lot on the market today is synthetic - it felt like I was getting really good value for money and something more natural and lasting. I couldn't be happier with the end result - it perfectly suits my living room. The delivery was fast, too!"
- Liz, Nottingham, UK
i've been featured in...

i've exhibited at...
let's get started
I have worked with individuals and companies worldwide and would love to work with you.
Any questions? Be sure to read my FAQ and learn more about the process of placing an order with me here.
You can call me at +44 7564 035834 or email me at hello@studio-element.co.uk